Tattoo Training Miami Beach – Florida
Tattoo Training in Miami Beach – Florida
We have had over 5000 request for Tattoo Training in the USA, To make it viable for us to travel and Stay in Hotels we need to have at least 2 students on the course.
We have decided that we would like to try our first Training session to be in Miami Florida but we can train at your location.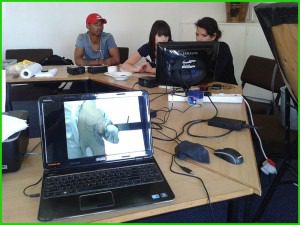 For 10 years we only did tattoo training courses in our own studios, The environment was perfect and students would learn from our resident artists as well as our master trainer.
As we did more and more tattoo courses and we developed multimedia presentations and a collection of videos, it became clear that we would not need to train in a studio but any cool quiet venue.
Due to the Change in world wide thinking and advances in technology we can teach you in just 5 days.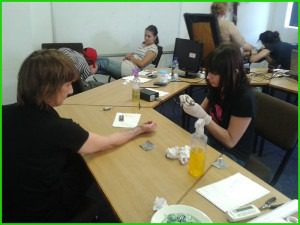 This Picture shows our training in a Conference room in a Hotel Room. It was a resounding success. We have now mastered the relocation of our training center and can bring an entire tattoo studio in just 3 suitcases.
Further we now pre-order the students Kits so that our students bring their equipment to the courses, this lessens the amount of equipment we need to bring with us.
Tattoo Registration Forms for the state of Florida
Application for Tattoo Establishment License
http://www.floridahealth.gov/healthy-environments/tattooing/_documents/DH_4151_Tattoo_Establishment_2013.pdf
Application for Tattoo Artist License
http://www.floridahealth.gov/healthy-environments/tattooing/_documents/Application%20for%20Tattoo%20Artist%20License.pdf
Application for Guest Tattoo Artist Registration
http://www.floridahealth.gov/healthy-environments/tattooing/_documents/Application_Guest_Tattoo_Artist_Registration.pdf
Tattoo Training miami Beach – Florida